Authorities in Denmark have filed a criminal complaint against an arms manufacturer following an open-source intelligence (OSINT) research into weapons exports. While coordinating this research, I found out together with Danish journalists that Terma exported radar systems to the United Arab Emirates which have been supporting the war in Yemen and suppressing humanitarian aid services. The publications have won the 2020 Danish investigative journalism (FUJ) award.
In early 2020 I coordinated the team's investigation and training as part of #EUarms, a project of the investigative bureau Lighthouse Reports. Together with EUarms Open Source investigators we trained Danish journalists in OSINT research in just one week. Analysing arms exports, satellite pictures, social media videos and use social media to find employees of arms manufacturers.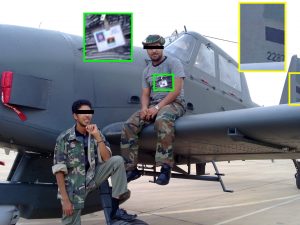 Our findings were published by several Danish media partners. Politicians and authorities quickly picked up on it: the stories have sparked a parliamentary hearing in Denmark and an official business investigation. And now, a criminal case against arms manufacturer Terma for its reported contribution to one of the world's worst humanitarian conflicts (Link to Danish TV2).
In November 2020, our investigation won the investigative journalism award for 'Best Methods' presented by the Danish Association for Investigation Journalism (FUJ).
The award is a great recognition of the importance of strong OSINT methodology and techniques in modern journalism.
Read all the details and research methods on the EUarms Archangel and Scanter radar pages. And the Danish news articles at TV2 and DanWatch.
---
(Header photo: A Emirati Baynunah vessel that carries Terma radar systems, and took part in the naval blockade in Yemen. Credit: Google Earth Pro)